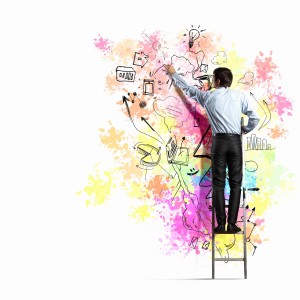 Jason Silva, futurist, philosopher and TV host, speaks about the importance of happiness and about the concept that we should be the architects of happiness. Wouldn't it be great if everyone viewed their life or career as an architectural challenge… an opportunity to design our own happiness.
In fact, we can be the creators and designers of our life and career adventures. We can define the personal pillars and the elements that make up our core beliefs and principles. We can use this personal platform as a guide and Spiral Think our intentional lives around these core beliefs. The result is a pathway to a happier, more fulfilling life or career.
Designed happiness is a wonderful idea. Unfortunately, most people don't think of happiness in this way. They often don't realize how much influence they have over their sense of happiness and meaning.
Once we understand the guiding principles, values, lifestyle and more that are truly key to our personal happiness, we can build a Life On Purpose that is focused around creating and designing our lives with happiness as the outcome.
Each of us derives happiness differently. Our true core values help us to be authentic to our dreams and the experiences that bring us happiness. Spiral 2020 allows us to contemplate and articulate our personal platform, and then become the architects of happiness as we envision, execute and experience our dream life and careers.
Crafting this future for ourselves does not have to be difficult. Sometimes, all we need is someone or something to guide us in the right direction. Spiral 20/20 Life on Purpose can help you become the architect of your happiness.
Now through Fri. April 10th you can receive your Life on Purpose Thinking Guide for half price at just $12.50.