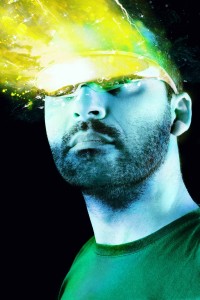 A lot of companies use brainstorming to "get out of the box." Although anything that resembles creativity can be a plus, simply brainstorming a few ideas won't do much to really impact the future.
Too often, organizations don't have a well-conceived process for creative innovation. They start by brainstorming a few, maybe even a dozen, ideas. Next, they quickly select their favorite based on past experience, and then move this idea forward. It's our experience that this is rarely effective, inventive or purposeful in "getting out of the box." More often, it results in too few impact ideas, poor execution or minimal incremental improvement.
There is a better way. The answer is a simple, yet powerful Spiral Thinking system that enhances the creation of numerous ideas; sorts and filters the myriad ideas using key platforms and principles; designs a plan of acting on the best ideas; and then sets a course of aligned execution.
This process can create hundreds of ideas quickly, and enables the very best ideas to emerge. This process helps sort, filter and design a strategy for success that overcomes obstacles and aligns teams around a shared set of principles. This process defines a plan for execution that everyone can get behind. This process of Innovation On Purpose allows dreams to become a living reality.
Brainstorming is a frantic storm in your mind after all… wouldn't the accelerating momentum of an upward spiral sound like a better plan?
---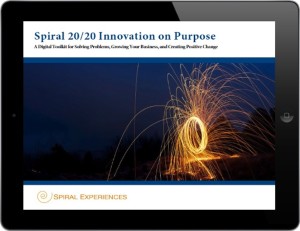 Learn How to Spiral Think
Spiral 20/20 Innovation on Purpose is an interactive thinking guide that will help you develop game-changing ideas and innovative strategies. Spiral 20/20 programs are available to both individuals and organizations.
•   Individual programs cost $25 ea.
•   Discounted organizational programs cost just $1 per employee.
Give your organization the tools it needs to compete in a 21st century economy… where innovation and ideas are the currency of the future.